Our wish is that children only know tears of happiness.
The charity Sunray for Children is founded on the basis of own experience and the experiences of other families.
We have been operating since 2022, we all work as volunteers.
We are the only charita in the UK that specializes in international cases and provides advice. We specialize in the return proceedings of minors to the country of origin of the Slovak Republic.
We work with families at risk, in which a child may be removed, and families in which the removal has already taken place. We consider it crucial to preserve the integrity and continuity of the child's life. Therefore, we strive to ensure that children do not have to leave their family environment at all, or that they can return to it as soon as possible.
We provide help and advice to parents after a child has been taken away. We support them in the difficult process of returning the child back to the family.
We develop conceptual activities that stimulate changes in the legislative framework with a direct impact on the social environment. Our effort is to improve the care of the child and family also by adjusting legal standards and regulations.
We communicate with the public. Openly we communicate about the issue of the difference in life between countries (Slovakia and Western Europe). We create awareness and open social debate. We try to eradicate the prejudices and show the situation of the removed children in a true light.
We do all this in accordance with the Declaration of the Human Rights of the Child, the Convention on the Rights of the Child and the Charter of Family Rights.
Our goal is to bring families together. Children have the right to live with their biological family, extended family and know their culture.
Our guiding principle is: "A child is a GIFT, not a commodity!"
Life abroad is different from life in your home country. Ignorance of the differences in the legal and social system, also ignorance of the language makes the whole situation difficult. Parents and children have many questions about family issues, which we are happy to answer.
Our sister organization https://www.sunrayforchildren.org.uk/  specializes in help after returning to Slovakia.
We provide counseling services to help and protect victims of domestic violence, in the case of separation and divorce of spouses, as well as in issues related to parental rights and obligations towards children.
We inform about the differences in the life of parents with children between Great Britain and CZ/SK in the social, educational and legal system.
We participate in and co-organize events such as conferences and trainings.
We organize collections for children in material need.
Sunray for Children charity number 1201206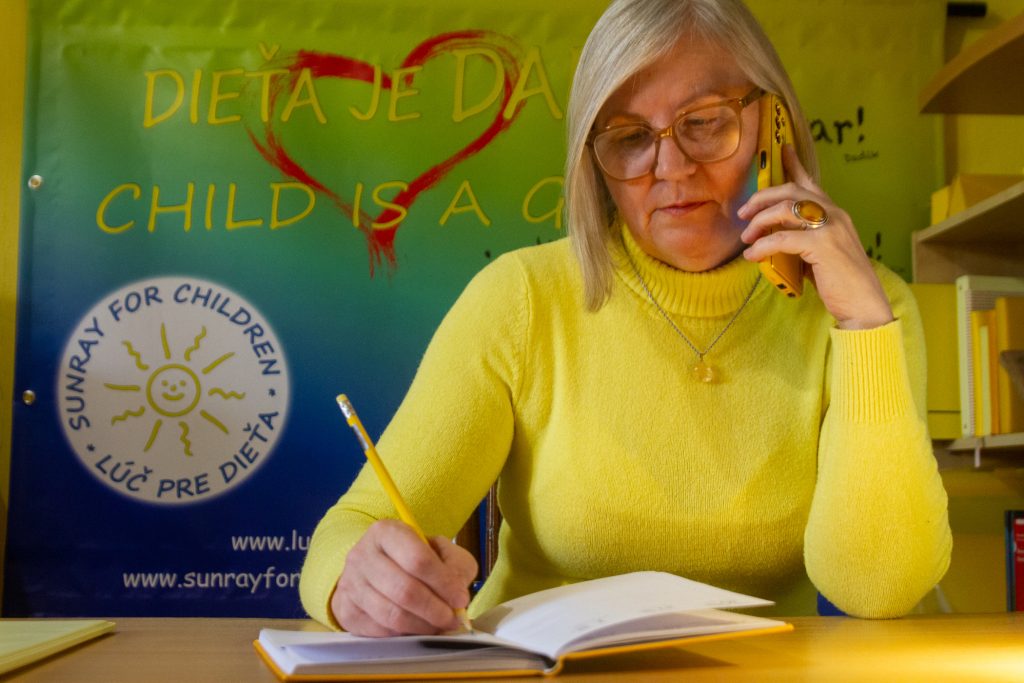 Founder Dagmar Szabó, chairman of the non-profit organization Sunray for children
Family is the most important thing in my life. Children are the only thing that will stay with me forever. I have lived actively all my life and that has remained with me to this day. I cannot stand idly by as innocent children are humiliated and abused.
Years ago, I felt what powerlessness is when it comes to the issue of family life abroad. I founded Luč for a child based on my own experience. This experience moved me to a new direction in life. I founded the non-profit organization Luč pre Dieťa in 2015, which fulfilled my wish to help vulnerable, humiliated, abused, abused children and fight for their rights.
Since then, I have been guided by a few of my own thoughts, such as:
Never give up… there is always a way!
Donate to us and make others happy
We accept money through our
Sunray for Children

Short code: 40-44-04
Account number: 42267985